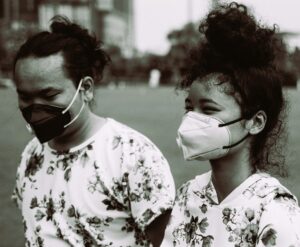 SO, WHAT NOW?
Per Kaiser Family Foundation, "After May 11, 2023, people with traditional Medicare will no longer receive free, at-home tests." Read more about the end of the COVID-19 Public Health Emergency: Details on Health Coverage and Access at Kaiser Family Foundation.
Per Medicare.gov email received on 5/5/2023:
Find the latest COVID-19-related information at USA.Gov COVID-19 Resources.
PROGRAM SUSPENDED: GET 4 FREE AT-HOME COVID-19 TESTS VIA MAIL BY SIGNING UP NOW ONLINE FOR FREE at COVID.gov. 
Help with ordering free at-home COVID-19 tests
Older adults and people with disabilities who need support with ordering the free at-home tests can contact the Eldercare Locator (800-677-1116) or the Disability Information and Access Line (DIAL, 888-677-1199).  Staff is available to assist you from 8 AM to 9 PM ET Monday through Friday. They can help you learn more about testing options, including by connecting you to accessible instructions and helping with test administration." 
ADDITIONAL COVID-19 RESOURCES
FREE N95 MASKS
According to GoodRx Health (Where can you get your free N95 mask?), "you can pick up your free masks at many of the same grocery store and pharmacy chains that provide free COVID-19 vaccines. The U.S. government is using the same network of 21 partners — called the Federal Retail Pharmacy Program (FRPP)  — to distribute masks to the public. It's also sending masks to some community health centers."
TRANSPORTATION ACCESS TO COVID-19 VACCINE APPOINTMENTS
EMERGENCY RENTAL ASSISTANCE PROGRAMS
Emergency Rental Assistance Program | U.S. Department of the Treasury
HOMEOWNERS
HUD also provides COVID-19 Resources for Home Owners.
FUNERAL EXPENSE REIMBURSEMENT PROGRAM
Details on FEMA's COVID-19 Funeral Expense Reimbursement Program
REVIEW OF FEDERAL ECONOMIC IMPACT PAYMENTS
Pandemic-Related Disaster Assistance for SSI Recipients by the National Center on Law & Elder Rights (NCLER)
FREE TAX PREPARATION RESOURCES
Resources for the immigrant community during COVID-19 – United We Dream
Keep up to date with the latest COVID-19 resources at COVID-19 Resources – Goekler Consulting (lowincomesurvivorstothrivers.com).
In health, wellness, and equity,
Jamie